Parks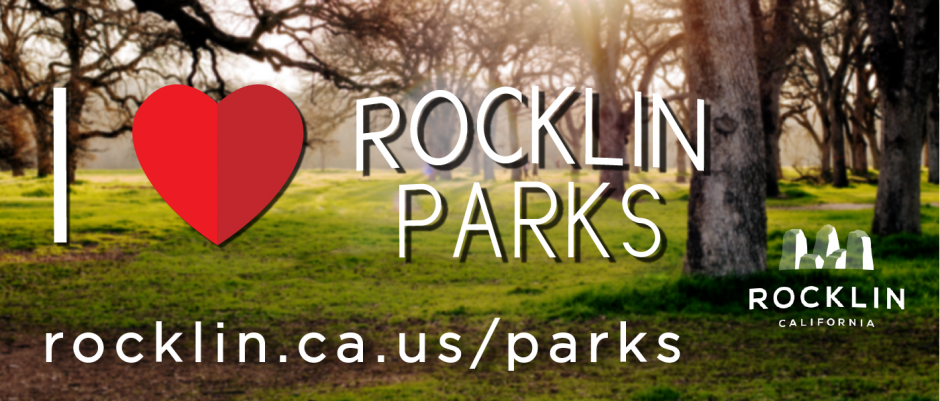 Parks really do make life better and we love our Rocklin parks! The month
of July is officially Parks & Recreation month in Rocklin. With over
30 parks, 16 sports programs, and 5 events in July, there are
many reasons to love Rocklin Parks. Check out these
events, destinations and suggestions in July!
____________________________________

GATHERING PLACES
Comedy, Live Music, Communal Dining, and Family-Friendly Film!
July 13: Gather: Movie in the Park / Kathy Lund Park
July 28: Motown Review, presented by Quarry Park Adventures / Quarry Park
July 29: Stairway to Stardom / Quarry Park
____________________________________

HIDDEN GEMS
Bridge, Waterfall, Orchard, Sunrises!
Serene Trail around Quinn Quarry
This old granite quarry is now filled with water and provides a beautiful place to take a walk. Enjoy the serenity, waterfall, picnic tables, and old artifacts from it's younger days.
Location: Quarry Park 4000 Rocklin Rd, Rocklin, CA 95677

Granite Bridge at Clover Valley
The largest of the twelve granite bridges on the road that connected Joel Parker Whitney's Spring Valley Ranch with downtown Rocklin.
Location: Clover Valley Park 4298 Clover Valley Rd, Rocklin, CA 95677
Located at the corner of Midas and Clover Valley Rd.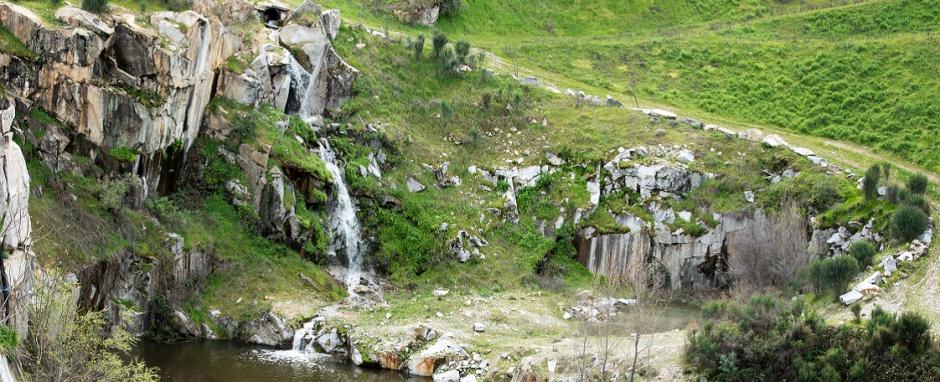 Waterfall at Big Gun Quarry
Inside one of the largest empty quarrys in Rocklin, this 8 story waterfall sure is a sight to see. Best place is on the second floor of the City Hall building.
Location: Quarry Park 4000 Rocklin Rd, Rocklin, CA 95677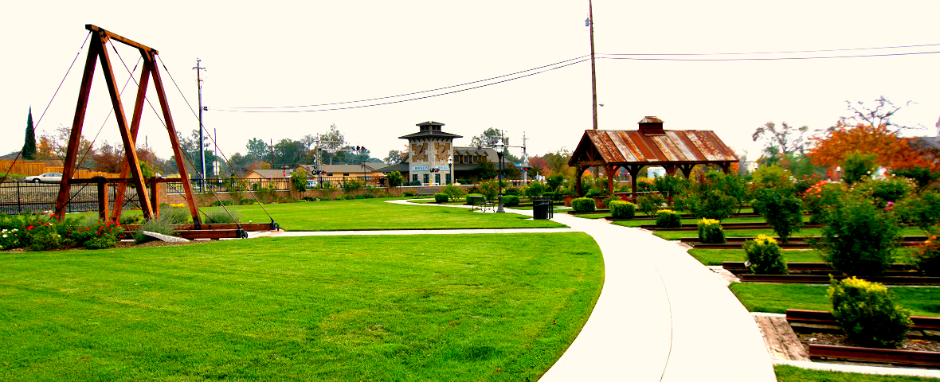 Orchard at Peter Hill Heritage Park
The park consists of a beautiful orchard, Train Roundhouse replica, St. Mary's chapel, and Historic Fire House. Peter Hill Heritage Park is located on either side of Rocklin Road at Front Street.
Location: Peter Hill Heritage Park, 5251 Front Street, Rocklin, CA 95677

Sunrise at Boulder Ridge and Clarke Dominguez Parks

Boulder Ridge Park
Best sunrise views are near the large oaktrees by the field
Best sunset views are on the other side of the water reservoir, past the playground.
Location: Boulder Ridge Park 3555 Park Dr, Rocklin, CA 95765
Clarke Dominguez Park
Best sunrise views are at the top of the hill, behind the playground.
Location: Clarke Dominguez Park 3098 Crest Dr, Rocklin, CA 95765
Sunset at Joe Hernandez Park
Joe Hernandez Park
Best sunset views are at the picnic tables and on the playground.
Location: Joe Hernandez Park 6901 Ballantrae Way, Rocklin, CA 95677
____________________________________

OPEN PLAY
Fun Outdoor Activities for the Entire Family!
Water Spraygrounds: Kathy Lund Park and Whitney Park
Playgrounds: Majority of parks contains a playground
Open Turf: Make your own outdoor activities
For more details about specific parks, check out Find a Park
____________________________________

BEAUTIFUL & SERENE
Hiking, Walking, or Biking, – Destined to the Trails!
The City has approved the Trails Master Plan and is in the process of implementing it. For more details on the plan, click here.
Check out our interactive Bike Trails and Corridors map.
____________________________________

PRESERVATION
New Parks, Preserve, and Restoration.
The City of Rocklin has 34 parks to enjoy nature's splendor!
Bring a picnic
Meditate and relax
Read a book under a tree
Fly a kite
Explore the rich history.
____________________________________

HEALTHY MOVEMENT
Sports and Activities in the Parks!
Programs:
Activities:
Skate Park: Johnson-Springview
Hockey Rink: Johnson-Springview
Dog Park: Small Agility course at Johnson-Springview
Historic Site Tour: Throughout the Rocklin Community
Courts:
Volleyball: Johnson-Springview, Ruhkala Park
Tennis: Johnson-Springview, Twin Oaks Park
Pickelball: Johnson-Springview
Basketball Full Courts: Ruhkala Park, Sierra Meadows Park
Woodside Park • Johnson-Springview, Twin Oaks Park
Fields:
Softball Fields: Kathy Lund, Whitney, Johnson-Springview
Baseball Fields: Kathy Lund, Whitney, Johnson-Springview, Twin Oaks(Youth)
Courses:
Disc Golf Course: Johnson-Springview
Cross Country Track: Johnson-Springview
____________________________________
MEET YOUR PARK STAFF

JOE AMES | Parks Trades Worker

What are some of your responsibilities? My responsibilities include overall maintenance of City Parks throughout Rocklin.

Typical day? A typical day would include checking parks for any maintenance tasks such as repairs to play equipment, walkways, drinking fountains, tree trimming, tending ball fields for drainage, filling holes, etc. to ensure that park maintenance concerns are identified and corrected, and our parks are maintained at the highest quality possible.

What is your favorite park? My favorite Park is Quarry Park. I have a lot of time invested in that park, and it's a great looking park! It's a great place for people to meet and for kids to hang out and play and meet future friends.

Hobbies? My hobbies are Camping, hunting and just being in the outdoors.


SHAWN DARLING | Parks Supervisor

What is your favorite park? My favorite Community Park is Twin Oaks since I have maintained it from inception in 1992 and for many years thereafter. My favorite Neighborhood park is toss-up between Clover Valley Park and Monument Park.

Why is this work important to you? The parks provide a safe place to play for children and a variety of recreational opportunities for adults. We understand that our level of maintenance and park improvements have a significant impact on the community and it's very important for us to continue that high standard.

Hobbies? Skiing, Hiking, Mountain Biking and Computers (custom builds)


LANCE BORJA | Park Services Worker

Favorite park? My favorite park is Johnson-Springview.

Hobbies? I enjoy camping/hiking.

Fun fact? I've been a Giants fan since 1964.


BEN GUERRERO | Irrigation Maintenance Technician

What are some of your responsibilities? My responsibilities include the weekly irrigation maintenance of sixteen parks and two fire stations. I am in charge of making sure those sites are well maintained, green and flourishing; which includes repairing broken sprinklers, broken lateral pipes and main lines, and broken valves. I also locate wet spots and dry spots at each site and make the necessary repairs to resolve these issues.

Hobbies? Some of my hobbies include working out, learning new information about health and nutrition, and entertaining my two year old and two month old daughters.


MATT HERB | Park Services Worker

What are some of your responsibilities? My responsibilities include assisting and working under the supervision of a trades worker to prune trees, control weeds, plant shrubs, maintain turf, repair irrigation, inspect park structures, repair park structures, and help with landscape construction projects. The projects might be installing irrigation, picnic tables, benches, shade structures, split rail fences, concrete slabs, plaques, security lights, new turf, new plants, or new trees.

What is your favorite park in Rocklin? My favorite park is the Sunset Whitney Recreation Area. I like parks in the interior of cities that have walking trails surrounded by plants and trees.

Why is it important for cities to have parks and recreational activities? I think that cities should have parks and recreation activities, because people should have a sense of community so that they care about where they live and each other. Children, in particular, should have activities that help them learn and enjoy the city in which they live. The work that I do is important to me, because I want people to enjoy the place that they live by seeing the sites kept up and the plants, trees, and turf healthy.


BASILIO LIRA | Park Services Worker

What is your favorite park? My favorite park is Boulder Ridge because on a clear day you can see the Sutter Buttes and beyond. It's a 360 degree panorama.

What is your favorite part of the job? My favorite part of my job is the variety of projects and tasks we do and the opportunity to meet with many of the Rocklin residents in our parks that we maintain.


ARMAND MARQUIS | Park Trades Worker

What are some of your responsibilities? Some of the many responsibilities I have as a park trades worker include acquiring all supplies for all projects we do and to provide training for everyone assigned to my crew. We perform many tasks and work on many projects such as installing shade structures, fencing, drinking fountains, playground equipment, trimming trees, and assist the irrigation crew as needed to name a few. We also keep our playgrounds safe by inspecting them regularly and making all necessary repairs as needed.

Why is this work important to you? My work as a park maintenance worker is important to me because I love to see our parks clean, safe and well maintained. Parks provide a healthy and fun place for families to spend quality time playing their favorite sports, jogging, walking their pets or doing whatever it is they enjoy doing for recreation.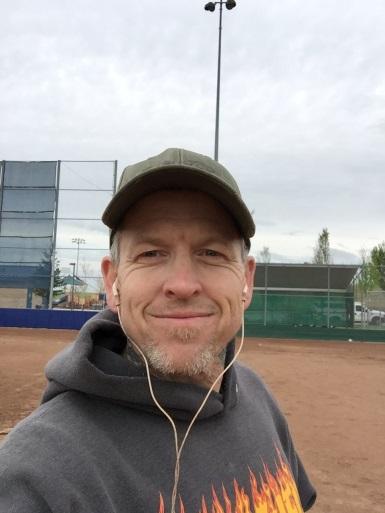 TIM O'CONNOR | Park Trades Worker
What are some of your responsibilities? The crew that I lead is responsible for maintaining one third of the parks and facility landscaping within the city of Rocklin. We are responsible for repairs (play equipment, concrete, turf, etc.), improvements (new landscape installs, shade structures, granite signs, etc.) and inspections.
What does a typical day look like? In the parks department we're always trying to maintain the balance between maintenance and projects. Currently our crew is more on the project side of the equation. For instance, next week we start rehabbing one of the walking bridges at the Sunset Whitney Recreation Area(the former Rocklin golf course). A typical day will start at 6:00 am at the Corporation yard where I will meet with Matt (full time maintenance worker) and a seasonal worker to give them a rundown of what we'll be working on and delegate who will bring what to the job site(equipment, materials etc.). Once we arrive on the job site we'll offload the equipment and materials, I'll lay out the game plan and we'll get to work, in this case dismantling a bridge and identifying which bridge ties need to be replaced and completely replacing the surface decking. On an average day, it's likely that at least one of us will need to leave the work site to address a concern within one of our parks(fallen limb, vandalism, broken glass, etc.). At the end of the day we will head back to the Corporation yard and unload any debris generated from the project and offload any equipment that won't be used the following day.
What is your favorite part of the job? My favorite part of the job is the diversity of the work that we perform in the Parks department. One day my crew may be pressure washing graffiti off of a sidewalk, the next day we'll be up 80' in a boom changing ball field lights.
What is your favorite park? I really enjoy Clover Valley park, it has a great balance of traditional developed park and natural beauty.
____________________________________
COMMENT CORNER
Shared experiences at Rocklin Parks.
What is your favorite Rocklin park and why?
"My favorite park is the neighborhood park close to my home: Brigham and Hawes Park. It has a nice playground set, basketball hoop, huge covered picnic area, and a field large enough to play frisbee or throw passes with my kids. But the best feature is it overlooks a greenbelt between Rocklin and Lincoln – it is just a nice place to go and hang out with the family." - Joe Patterson, City of Rocklin, Council Member
"It is difficult to choose a favorite from our more than thirty parks in Rocklin. Each of our parks has something special to offer and I've spent time with my family in each one. If I have to choose one, I would choose Kathy Lund Park. I have so many great memories from more than 10 years of coaching softball with the Rocklin Girls Fast Pitch Softball League and soccer with the Rocklin Youth Soccer Club at Kathy Lund Park. Whether we were at the fields at 6:00 am prepping them for the days games, competing for the end of season tournament championship, practicing for our upcoming softball or soccer game or hosting the 6U Division fun games, Kathy Lund Park has offered my family and many others in Rocklin a lifetime of wonderful memories." - Ken Broadway, City of Rocklin, Vice Mayor
"My favorite park is Twin Oaks Park. It is very close to my home and over the years our family has grown up utilizing a wide variety of activities offered there. Now that the children are young adults and on their own, my husband and I still walk the dog and get our exercise walking all around the park." - Nancy Hartwell, City of Rocklin, Parks, Recreation & Art Commission Chair
"My favorite memories are from Johnson Spring View Park..this was always a gathering place as Rocklin and our family grew…many memories of fundraisers, picnics, where the parades stopped, Jubilees, fireworks and just plain fun. Loved walking the open space in the back and picked up many an acorn to be grown for our oak tree preservation areas. " – Chris Anderson, City of Rocklin, Parks, Recreation & Arts Commissioner
"All the parks are beautiful locations and I enjoy attending events at any of the locations. Seeing our community enjoying themselves at the Kathy Lund Park, picnicking, playing games and running through the water park is an enjoyable sight." - Twiana Armstrong-Bryant, City of Rocklin, Parks, Recreation and Arts Commissioner
What is your favorite memory that took place in a Rocklin park?
"My son is not quite old enough to play baseball yet – so earlier this year the two of us walked over to Whitney Park to watch some Rocklin Pony Baseball. We walked from our house all the way to the park, sat down in the bleachers with our gloves, and ate some snacks from the snack bar. It was the first time he saw a live baseball game so we had a great time watching the big kids. He had a billion questions… It is hard to explain to a 3.5 year old why someone is stealing a base! It was a great dad-son bonding experience." - Joe Patterson, City of Rocklin Council Member
"My favorite memory is that I met my husband at Twin Oaks park. I also have lots of other great memories over the years: birthday parties for the kids when they were little; soccer games; sports camps; baseball games on beautiful spring evenings, pizza from the snack bar, fireworks shows and walks in the cool morning." - Nancy Hartwell, City of Rocklin, Parks, Recreation & Art Commission Chair
"My favorite memory at Kathy Lund Park is the weekend the community spent planting trees during the opening of the parks second phase. I was amazed by the number of families that came out to the help as well as by the number of trees we planted. Additionally, I now enjoy every minute of shade the trees provide when I'm out at the park watching a softball or soccer game." - Ken Broadway, City of Rocklin Vice Mayor
"My "go to park" is the Corral-Alva neighborhood Park which is closest to my house. The park has a wooded setting, playground equipment and a walking/bike path around the outer edge. I love taking the grand kids as they play on the structures, swing and end up going around and around on the pathways. The park offers shade and tables too. Just a great place for an outing!" – Chris Anderson, City of Rocklin, Parks, Recreation & Arts Commissioner
"I have fond memories of playing with my now 17 year old daughter at Twin Oaks Parks." - Twiana Armstrong-Bryant, City of Rocklin, Parks, Recreation and Arts Commissioner
____________________________________

DO YOU LOVE ROCKLIN PARKS?
Share your photos with us!
Share your love of Rocklin Parks with us! Take a photo of your favorite Rocklin park and use the hashtags #RocklinParks #ThisIsWhereWePark
____________________________________
I love Rocklin Parks is adapted by California Park & Recreation Society's July celebration of Parks Makes Life Better and the National Recreation & Parks Association's celebration of Get Your Play On.