I-80/Hwy 65 Construction Updates (May 19)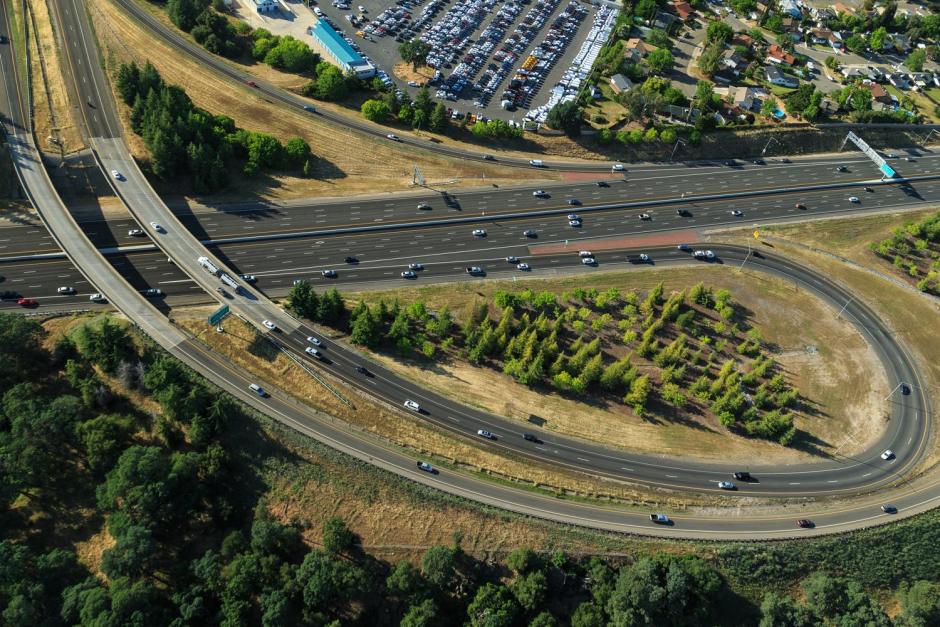 Below is the latest construction update provided by Caltrans on for Sunday, May 19, through Saturday, May 25, 2019
Interstate 80/State Route 65 Phase 1 (Placer County) Work continues on a $50 million project by Caltrans, the Placer County Transportation Planning Agency, the South Placer Regional Transportation Authority, County of Placer and the cities of Roseville, Rocklin and Lincoln for various interchange improvements, including construction of a third lane on northbound SR-65 from I-80 to Pleasant Grove Boulevard. Completion is expected in 2020.
May 19 through summer 2019
Antelope Creek Trail (Placer County) The trail between Antelope Creek Drive in Roseville and Springview Drive in Rocklin will be closed through summer 2019 due to ongoing construction activities on the northbound State Route 65 viaduct. The trail will remain closed for the safety of the public until safe passage can be provided.
May 22 – 25
State Route 65 (Placer County) from Interstate 80 to Pleasant Grove Boulevard: Northbound motorists can expect the intermittent closures of the #2 lane and Galleria Boulevard/Stanford Ranch Road on- and off-ramps from 10 p.m. to 5 a.m. Wednesday and Thursday and 11 p.m. Friday to 7 a.m. Saturday for highway construction work.
May 22 – 25
State Route 65 (Placer County) from Pleasant Grove Boulevard to Galleria Boulevard: Southbound motorists can expect the #1 lane closed from 10 p.m. to 5 a.m. Wednesday and Thursday and 11 p.m. Friday to 7 a.m. Saturday for highway construction work.
May 22 – 25
Galleria Boulevard (Placer County) just west of the southbound State Route 65 on-ramp: Eastbound Galleria Boulevard motorists can expect the two right hand lanes closed from 10 p.m. to 5 a.m. Wednesday and Thursday and 11 p.m. Friday to 7 a.m. Saturday for pavement and sign work.
CONSTRUCTION NOTES
Rain this week prompted the contract to cancel roadwork during middle of this week. The threat of rain next week could delay work again.
Crews continue to do grading work along the northbound State Highway 65 ramps and right shoulder area for the ramp widening and construction of the new third lane to Pleasant Grove Boulevard.
Crews continue to remove sections of the temporary support structure, or falsework, used to support the concrete work for the new bridge deck. The work, which will continue through June, will take place during the daytime hours. Local residents may hear loud construction noise as crew disassemble the structure. Nearly half of the structure has been removed.
Crews continue to do minor concrete work along the new deck of northbound Highway 65 viaduct, including pouring concrete for the barrier rail. No lane closures on northbound Highway 65 vaiduct section are scheduled at this time because the concrete trucks are able to work behind the temporary barrier rail.
Bird nesting season: What's that loud screeching noise eminating from under the viaduct? What are those yellow "laterns" and strips of silver tape hanging from the wooden temporary support structure? These are sure signs that the bird nesting season is upon us – a time period that stretches from now through September. Caltrans takes proactive steps to protect our birds while keeping our construction work progressing. Loud construction activity could prompt parent birds to leave the nest and never return, abandoning the hatchling. That's why Caltrans has taken steps to keep birds from establishing nests in our temporary support structures, or falsework. To accomplish that, the contractor – working with a Caltrans biologist – has hung bright yellow ballons with big eyes and stripes of silver tape under the falsework. At the same time, loud recorded predatory bird sounds are broadcast intermittently during the daytime hours. The sounds are designed to scare away birds looking to establish nests under the structure. Photocell senors turn on the broadcast system at sunrise and turn it off at sunset. The system will be removed after the falsework is taking down.
The sidewalk on the north side of the Galleria Boulevard/Stanford Ranch Road overcrossing is closed for construction through July.
LOOKING AHEAD
The contractor plans an overnight closure of Taylor Road sometime during the week of May 27 to remove falsework over the roadway. More details will be available next week.
The Caltrans District Traffic Management Branch has reviewed each project and determined that individual project delays are expected to be less than the statewide policy maximum of 30 minutes, unless noted otherwise above. Lanes are numbered from the center divide (#1) to the shoulder (#2, 3, 4, etc.).
Unexpected schedule changes may occur. For current information on roadwork, delays, road conditions and emergency closures, call the voice-activated Caltrans Highway Information Network (CHIN) at 1-800-427-7623 (ROAD) or visit Caltrans' "QuickMap" website at: http://quickmap.dot.ca.gov/