Fire Chiefs Office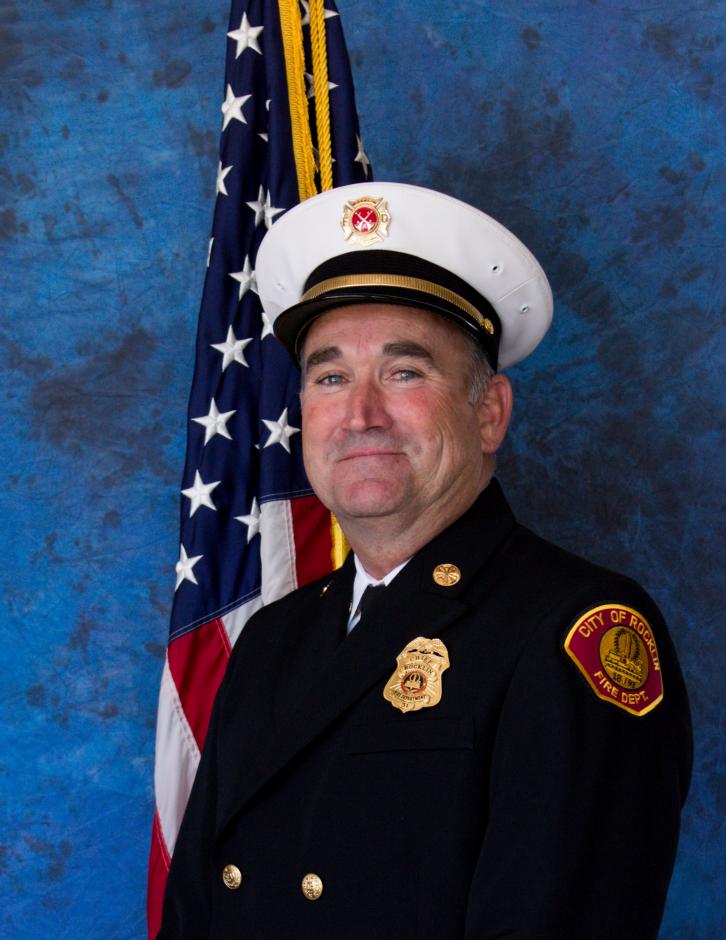 Kurt Snyder is the Fire Chief for the City of Rocklin Fire Department.
Chief Snyder has been with the Rocklin Fire Department since 1997, previously serving as Battalion Chief with a total of 30 years of fire service. Chief Snyder also served as the Fire Chief for The Foresthill Fire Protection District for 9 years and brings that experience to this appointment.
With the help of a conscientious City Council and dedicated City Manager, public safety continues to be a priority in the City of Rocklin.
We currently have three Fire Stations serving the city. Firefighters provide Fire Suppression, Emergency Medical, and Special Operations/Rescue services to citizens that live and travel through our community. The Fire Department also offers opportunities for citizen-volunteers to serve in the public safety arena. Volunteering is a big part of the City of Rocklin.
The Rocklin Fire Department is committed to delivering outstanding public safety services and always being there for the people we serve!
Mission Statement: Respond Quickly…Solve Problems…Be Nice!