Quarry Park Adventures Update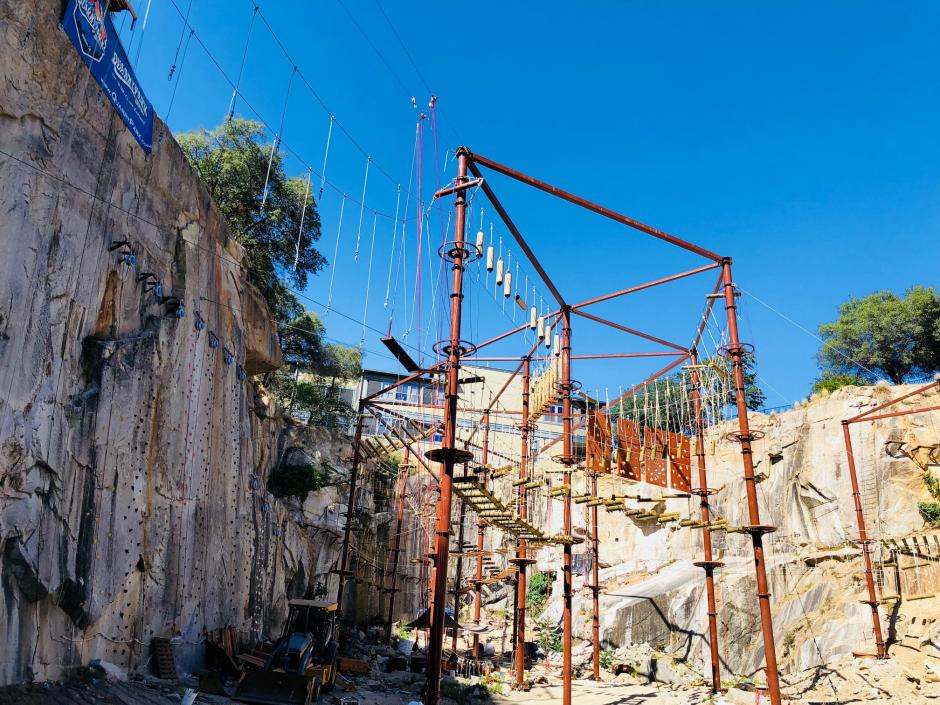 Construction of Quarry Park Adventures continues night and day and is nearing the finish line with sights set on beginning operations late this summer. On June 12, the Rocklin City Council heard an update on the status of the three main construction projects related to the park: the parking lots, utilities, and access roads; the site work and guest services building; and the actual adventure park elements and apparatus.
Challenges related to building in a former rock quarry, bids coming in significantly higher than expected, and other unforeseen economic factors including steel tariffs, have caused timelines to be extended and costs to exceed initial budgets. See the staff report for funding details.
On June 12, Council discussed a staff recommendation for additional funds for construction of items related to a food services structure and bathroom facilities. However, the council requested more information on options for the food services and bathroom facilities before any money is allocated. The entire item was continued and will come before the city council again at a special Council meeting scheduled for July 10 at 4 p.m. in the Council Chambers at 3970 Rocklin Road. 
"This is a bold project and when the city set out to build the adventure park we knew there would be challenges," City Manager Steve Rudolph said. "This isn't a standard road or facility construction project. There is no template for building an adventure park in a former granite quarry. As we look forward to completing the project, the city and park operators are confident the park will provide a truly unique recreation and adventure experience for residents and visitors, and bring significant economic activity to the region."
The adventure park is projected to attract more than 130,000 visitors a year to historic downtown Rocklin, who will spend their dollars not only at the park but at surrounding businesses. The activity will help businesses thrive and bring additional sales tax dollars to the city to support vital public services that maintain Rocklin's high quality of life.
The city's public investment in the park, which will be paid back through park revenues, has already led to private investment in the area. Land that has sat dormant for decades is now primed for private commercial and residential development.