Detours scheduled on Pacific St. for Controlled Blasting
Pacific Street between Farron St. and Rocklin Road may be closed for approximately 20-30 minutes immediately prior to and following the blasts at 10 a.m. through Nov. 24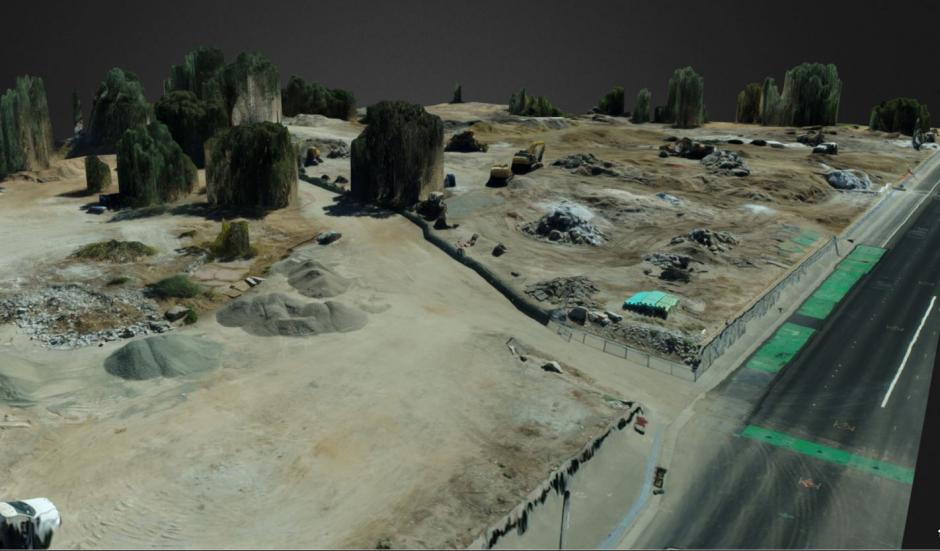 Contractors for the City of Rocklin are currently proceeding with construction of two parking lots and an access road on Pacific St. near Rocklin Road that will serve the new Fire Station 1, the Quarry Park Adventures project, and various city events.
Construction is proceeding as designed and to expedite the loosening and removal of bedrock in the area, a series of controlled blasts are scheduled to take place at the site. The blasts may take place through Nov. 24.
Traffic Impacts
Pacific Street between Farron St. and Rocklin Road will be closed for approximately 20-30 minutes immediately prior to and following the blasts at 10 a.m. Detours will be in place with signs and message boards directing drivers to use Farron St., 5th St., and Rocklin Rd. as alternative routes.
Please slow for the cone zone; fines will be doubled in in the construction area.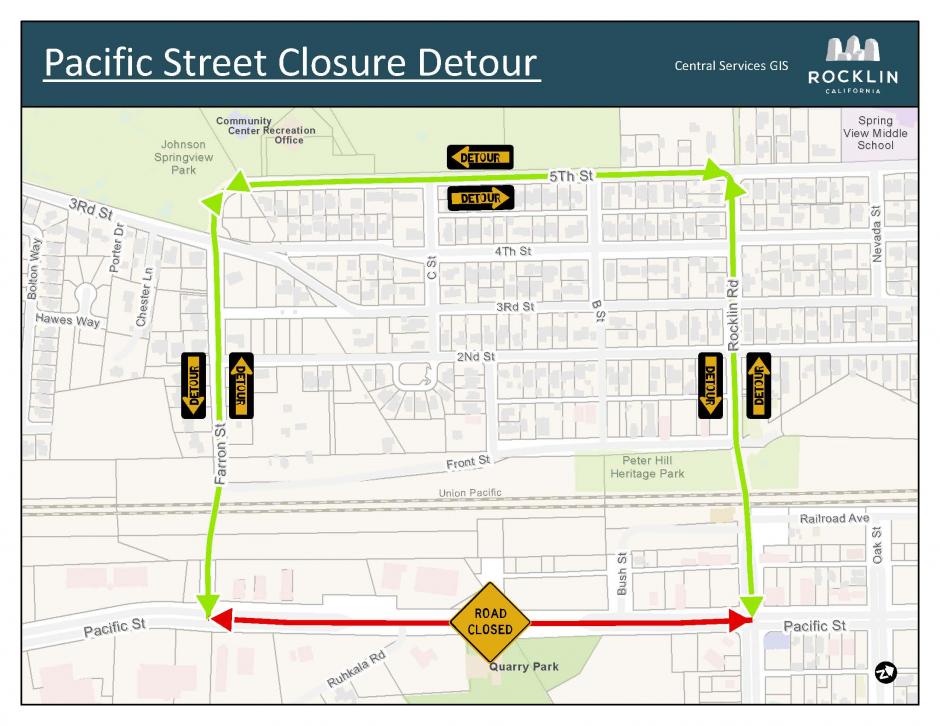 Controlled blasting information
The City's contractor has obtained a blasting permit and has exceeded notification regulations for nearby residents and businesses. The safety of the public and workers is the highest priority during the controlled blasting process (which will likely not be visible or audible to people not onsite) with precautions taken before, during and after the blasts.
In preparation for the controlled blasts each day, workers not essential to the blasting are moved to safe zones, guards are placed at the perimeter of the site, and explosives are placed in strategically drilled holes in the bedrock. Large rubber pads are then placed on top of the explosives to eliminate debris rising into the air.
Before initiating the explosives, a warning sound will be heard throughout the site to indicate the blast will take place in 10 minutes. A second warning will sound five minutes before the explosives are initiated. Traffic on Pacific St. between Farron St. and Rocklin Rd. will be closed during the entire controlled blasting sequence.
Following the controlled blasts, a worker will verify the blast has occurred using special equipment. Once verified, the "all clear" signal is given and Pacific St. will be immediately reopened. If a malfunction occurs with the controlled blasting, longer road closures may be needed.
Monitoring
Vibrations and blast pressure of the controlled blasts must adhere to strict guidelines and will be monitored. Extensive planning and preparation has also been conducted to minimize any possible impact to the community and ensure the process adheres to all local, state and federal regulations.
Contact
For more information on the controlled blasting plans, or the parking lot and access road project, please contact Keith Jukes, Project Engineer, at keith.jukes@rocklin.ca.us or (916) 625-5511.