Updates from the Feb. 26 City Council Meeting
Amphitheater Management, Street Upgrades, Open Space Grazing Discussed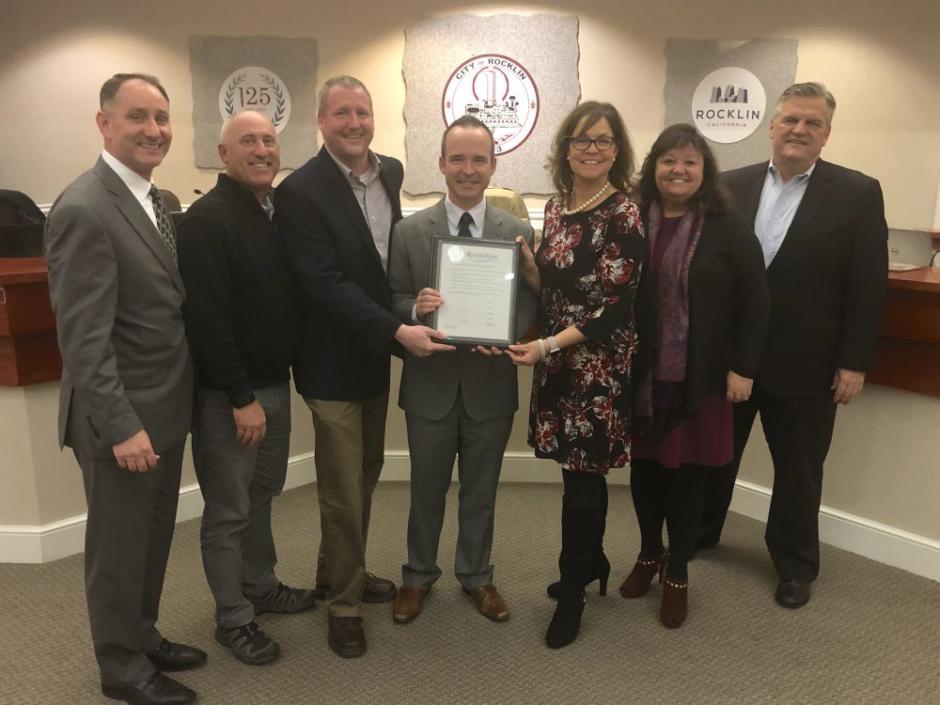 Amphitheater Management
Quarry Park opened in 2016 to wide acclaim as a picturesque setting for events, concerts, picnics, and nature walks. The park features Platinum Living Amphitheater, where Rocklin has hosted more than 50 events over the last three years, including national acts such as the Pentatonix and James Bay.
To ensure the amphitheater continues to provide quality entertainment, the Rocklin City Council authorized City staff to seek a partner to manage events, concerts and festivals at the space beginning in the 2020 season. The request for proposals will be released in March with Council anticipated to approve a firm selection this summer.
Upgrades coming to Sunset Blvd and Springview Dr Intersection
Help is on the way for residents who often find themselves waiting at the intersection of Sunset Blvd. and Springview Dr. while commuting to Springview Middle School, Johnson-Springview Park or a popular coffee shop in the area.
A contract to extend the left hand turn lane from Sunset Blvd. to Third St. and upgrade drainage by removing a large gutter should lead to congestion relief.
Increasing the length of the left hand turn lane to accommodate 18 cars and upgrading the drainage by removing the valley gutter will allow for a smoother transition from Sunset Blvd. to Third Street and help mitigate traffic congestion during peak hours. Currently the left hand turn lane has a capacity of nine cars which fill up quickly during peak times and when making a left hand turn from Sunset Blvd. to Third Street the existing valley gutter causes vehicles to slow down when crossing over.
The total cost of the construction will be $365, 740 and was awarded to McGuire and Hester.
Goats and Sheep to Continue Managing Fire Risk in Rocklin Open Space
The City has 786 acres of open space to maintain, up from 465 acres only nine years ago. The importance of vegetation management and the reduction of fire fuel loads in these areas are hard to overstate in light of recent wildfire events across California.
For the past nine years, Rocklin has contracted services for goat and sheep grazing on City owned or managed property as the preferred method of vegetation control. The animals are environmentally friendly workers and meet federal and state requirements restricting chemical and mechanical control methods.
Two contractors have been awarded the work at the total cost of $301, 346.
For information on all the items covered at the Feb. 26 City Council Meeting, including a full video of the proceedings, visit the agendas and minutes page.