Rocklin Ranked 16th-Safest City in California
Rocklin PD Annual Report Also Shows Reduction in Crime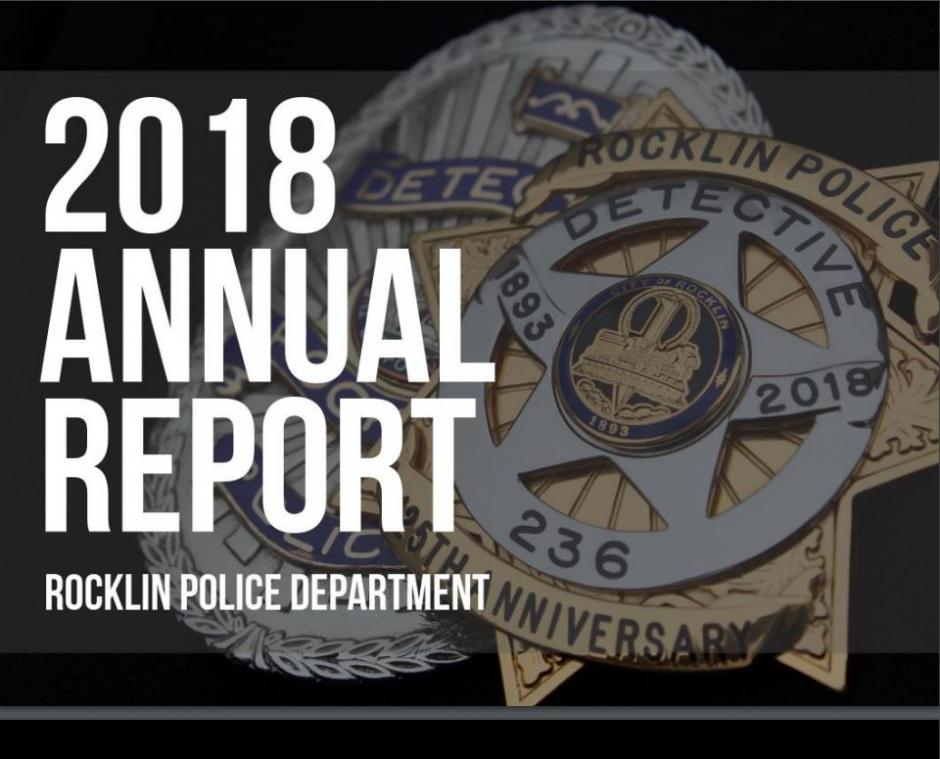 Rocklin continues to be not only one of the safest cities in the region, but in the entire state, based on statistics compiled internally and by national third-party safety organizations.
Rocklin was recently named the 16th-safest city in California by the website SafeWise, which looked at rates of violent crime and property crimes in more than 228 California cities.
Rocklin PD also recently released their annual report, which showed an overall decrease in Rocklin crime compared to the last several years. Reported crimes declined 3.8 percent, from 1,219 in 2017, to 1,010 in 2018. Violent crime and property crime also each decreased 17 percent, respectively.
This enviable situation is made possible by of the hard work of the Rocklin Police Department, public safety volunteers, other city departments, and the collaborative involvement of residents and the business community.
"Residents and visitors to our city deserve to be very proud of this police department and the staff who work with our community to maintain Rocklin as a premiere, safe, destination city," Police Chief Chad Butler stated in a message opening the report.
Rocklin PD's annual report also included a triennial survey of residents, gauging their feelings on the safety of their city. The department received 1,123 responses, with residents overall reporting that they feel Rocklin is a safe place to live and that they were happy with the quality of police services.
Although traffic collisions decreased by 17 percent in 2018, survey respondents still rated speeding in their neighborhoods and traffic violations as their top concerns, followed by vehicle break-ins.
The complete Rocklin Police Department annual report can be found here.