New Abandoned Shopping Cart Ordinance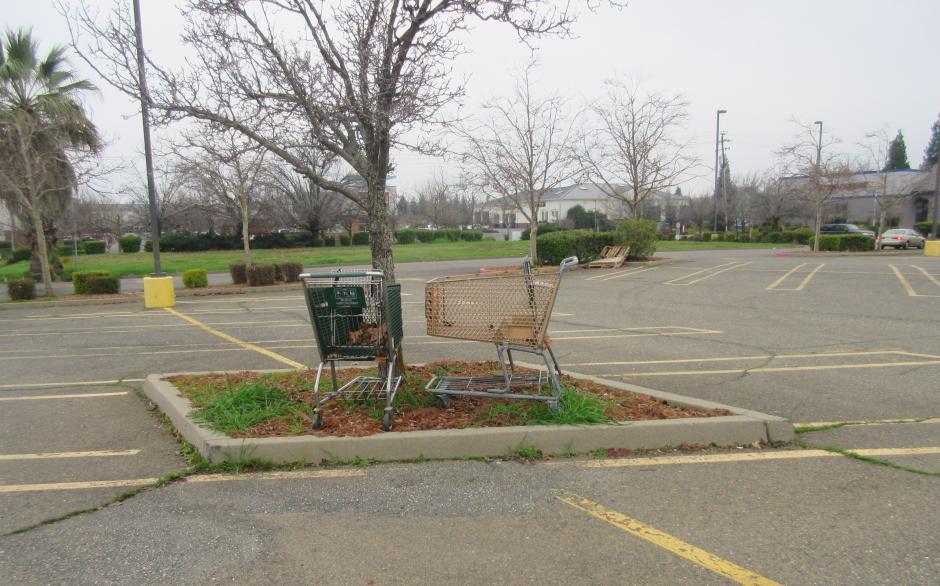 Abandoned shopping carts become a public nuisance when they are left in the public right-of-way, posing safety threats to motorists and pedestrians. They are also a visually blighting influence on the community when left at bus stops and in parkways, landscaped medians and storm water retention basins.
In an effort to help keep the City the inviting place it is, a new shopping cart ordinance is now being administered.
 
The ordinance makes it unlawful to remove a shopping cart from business premises or to possess a cart after it has been removed.  The new ordinance also:
Requires that every person who, in connection with the conduct of a retail business, including but not limited to a food dispensing business, owns or makes any cart available to the public, shall mark and identify each cart conspicuously with the name, address, and telephone number of the owner. 
Requires the owner of any retail establishment furnishing a parking area and shopping carts or laundry carts for its customers, to post prominently and conspicuously at all entrances to the retail establishment, a notice that states that removal of shopping carts from the premises is prohibited by law and will subject the violator to a fine.
Makes unlawful the removal of a cart from the premises of the business by anyone except the owner of the cart or owner's agent.
Makes unlawful for any person to leave, or permit to be left, any cart upon any sidewalk, street, or other public place, or upon any private property, except that of the owner of such cart.
Makes unlawful the possession of any cart while that cart is not located on the premises or parking lot of a retail establishment without the express written consent of the owner of the cart.
Requires every owner who allows the use of carts outside the building of a business to develop and implement a specific plan to prevent customers from removing carts from the business premises.  The initial plan must be submitted to the City's Director of Economic and Community Development for compliance by February 18, 2018, and then updated by July 1 of each year thereafter. The plan form is available here: https://www.rocklin.ca.us/shopping-cart-plan.  
The ordinance also provides for the notification of owners of any abandoned carts and allows abandoned carts to be impounded with administrative fines imposed.
 
For more information, contact the City of Rocklin Code Enforcement at (916) 625-5498 or CodeEnforcement@rocklin.ca.us.