Business Sectors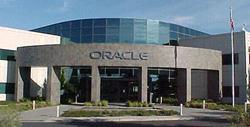 Businesses and residents alike enjoy a high quality of life in Rocklin thanks to its convenient location, excellent schools, abundant recreational opportunities, and commitment to public safety.
Rocklin has a wide variety of business sectors and an impressive list of companies that call  home. Take a look at some of the businesses located in Rocklin:
Commercial Auto Dealerships:
Rocklin is home to four luxury automobile dealerships: Tesla Rocklin, LandRover Rocklin, Niello Porsche, and Mercedes Benz. All of these dealerships are located on Granite Drive. The City is interested in locating more luxury dealerships on Granite Drive and at the Highway 65 and Sunset Blvd. and Whitney Ranch Parkway freeway interchanges.
Engineering Services:
Rocklin is home to several engineering service companies, including ECORP Consulting, Inc., Eco:Logic Engineering, Engeo, Foothill Associates, Parati Engineering, and Wallace-Kuhl & Associates.
Health Care Services:
Rocklin is home to Placer Center for Health, located off Hwy 65 between Sunset Blvd. and Twelve Bridges Dr. UC Davis Health System and Mercy Medical Group are joint occupants servicing clinical laboratory services. The UC Davis Medical Group also offers primary care and has a host of on-site specialists, a diagnostic imagining center, a GI Endoscopy lab, and an infusion Center.
Hotels:
There are several hotels located in Rocklin, including Days Inn Rocklin, Heritage Inn Express Rocklin, Rocklin Park Hotel, Howard Johnson Express Inn Rocklin, and Staybridge Suites. The City is interested in developing more business-oriented hotels in the city. There are prime sites and locations available, including sites at the Sierra College Blvd./I-80 interchange, and along the Highway 65 corridor at the Sunset Blvd. interchange and the Whitney Ranch Parkway interchange.
Regional Headquarters:
Rocklin is home to several regional headquarters, including the following: Education Media Foundation, ENGEO Incorporated, Gap Technology Center, Oracle, Pacific MDF Products, The Plumbery, Tilton Pacific Construction, TASQ Technology, United Natural Foods, U.S. Financial, Wallace-Kuhl, and WAVE Broadband. There are a number of class A office buildings under construction or in the development pipeline, located on Highway 65, that are ideal locations for regional headquarter company facilities.
Technology:
Rocklin is home to several technology, biotech and software-based companies, including the following: Cell Marque, Gap Technology Center, Oracle, Parallax Inc., Progressive Technology, Sage, TASQ Technology, 
Trofholz Technologies, Inc., and Verifone. The 700,000 sq. ft. Rocklin Atherton Tech Center Business Park is the region's second largest research and technology park, containing nearly 100 companies, employing over 2,000 people involved in technology research and development.